You've Found the Ultimate Resource for Wichita Property Maintenance
Clean Rite Property Maintenance Services
Bird and Pigeon Cleanup and Bird Control
If you've got an annoying and unsanitary bird problem, we can help!  Utilizing our hot water pressure washers, Clean Rite will remove bird droppings off any surface and then work with you to develop the best bird control option for the needs of your property.

Day Porting (Exterior Custodial Service)
The exterior of your property needs custodial service just as much if not more than the interior of your property.  That's why Clean Rite Property Services offers daily, weekly or monthly day porting that could include removing trash, as well as cleaning and maintaining sidewalks, walkways, windows, doors, ash receptacles and seating areas.

Custom Landscaping (Custom Mowing, Trimming and Mulching)
Keeping the landscaping of your property in peak condition at all times not only enhances your property's beauty, but helps to safeguard your property investment. Clean Rite Property Services offers regular care and proactive maintenance plans, as well as "emergency" custom mowing, trimming and mulching to meet your specific needs.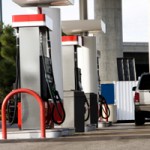 Painting of Fuel Island and Pipe Bollards
Is the paint on your fuel island or pipe bollards faded, dull or even worn off completely?  Give your property the facelift it needs and eliminate potential liability with Clean Rite's painting services, which will be performed at the most convenient time for your property using the most durable and longest lasting paint.

Get your free estimate today — contact us directly at (316) 655-5665 or online!