Professional Parking-Lot Sweeping Services for The Win!
Imagine driving to a restaurant to get takeout or to a store to get some last-minute holiday shopping done. You pull into their parking lot and look for a nice spot, and you realize that there is garbage all around you.
How would it impact your mood as you step out of your car and tiptoe gingerly, trying to avoid dirty diapers (yikes!), rotting food, animal waste, and other horrors? Let us assume you made it through the ordeal, but would you be inclined to go there for a second time? Would you even consider recommending that business to your friends and family unless you like to play cruel jokes on them? Absolutely not!
It is only natural that you wouldn't want such a terrible experience for your customers or clients. We understand that certain things are beyond one's control but, there are always means to prevent the harrowing picture we just painted. As someone that owns, manages, and runs a business, you have plenty to do. Maintaining your parking lot is a task that can be delegated to someone who specializes in it.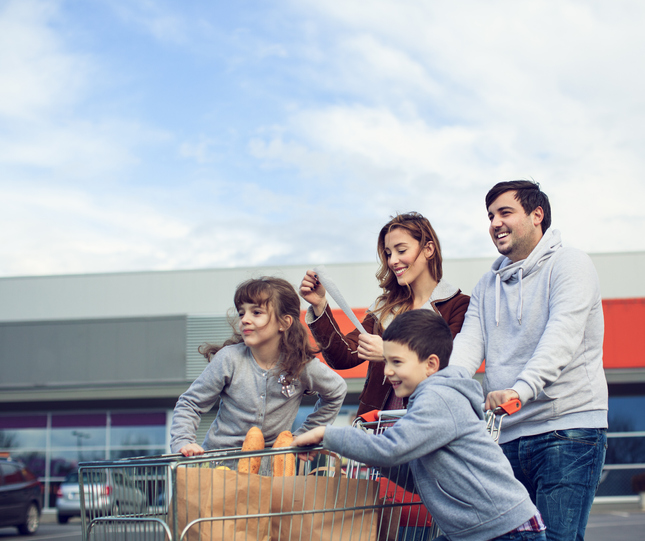 Still not convinced? We have a list of reasons why YOU need a professional parking lot sweeping service for your business.
Improves Curb Appeal and Property Value: This one is by far the most obvious benefit. People are attracted to nicer and cleaner places. You want customers to feel good and have a positive experience as they drive into your business. Overall cleanliness contributes towards maintaining property value, which is something all business owners need to keep in mind regardless of their intentions to keep or sell the place.
Retain Clients and Customers: As human beings, we gravitate to pleasant situations and a well-kept parking lot adds to customer retention as much as good products and services do. Your customers are more likely to give your business a positive review and recommend your services to others if they have a good first impression from the moment they pull in.
Helps Keep Pests Away: Mice and other rodents are a serious pest problem that threatens businesses. They can wreak havoc on property, carry diseases, and cause major concerns for your employees and customers. Pests are drawn to dirty and unkempt places and routine maintenance will prevent your parking lot from becoming a breeding ground for diseases.
Public Safety and Avoid Potential Lawsuits: Health and safety concerns are a prime reason behind several businesses landing in hot soup. Laws and litigation are put in place to protect employees and customers from potential health hazards. Grime and dirt build-up can cause people to slip and fall, or vehicles to skid and suffer damage. It may not seem like it, but ignoring something as simple as parking lot maintenance, can have way more severe consequences than losing customers.
Prevents Damage to the Asphalt or Concrete: Cracks, potholes, and puddles of water in parking lots reduce the longevity of the concrete or asphalt. Dirt and chemicals can cause erosion and permanent damage to your parking lot which will eventually lead to costly repairs. Parking lot sweeping services are the best preventive solution to avoid expensive damage-control measures in the future.
We hope the above reasons are enough to trigger action. You are responsible for your business, your employees, and your customers. Their health and well-being is important and so is the sustainability of your business. A professional parking lot sweeping service can take care of your exterior so that you have one less thing to worry about and can better focus on doing things that matter.